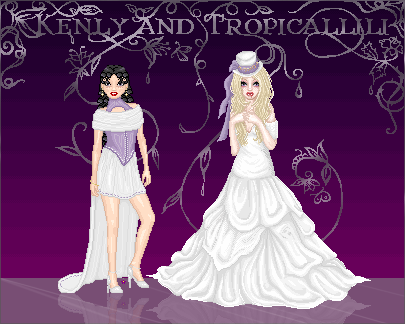 Base: Doll on the Hill Factory
Tonya or Kenly, is my newest sib. We've been knowing each other for a while though we didn't start talking to each other until recently when a forum we both frequented closed. Until then, we talked through the forum and admired each other's work. I know I admired her work. Kenly is a very sweet lady with a lot of talent and it's always fun to talk to her. I asked her to be my sister after doing a collaboration with her at The Last Gate. We never got to submit our dolls because we were late but I think we've decided to make that our sibling banner. lol!

Let's see... When I asked her to be my sister she told me it was a good thing I asked her first. lol! I was pretty nervous about asking her, but I was relieved when she said yes. It was another messenger moment so I had to make it proper by making her an official asking doll. I'm not sure I got her right but I hope she likes it anyway.
Asking and Accepting Dolls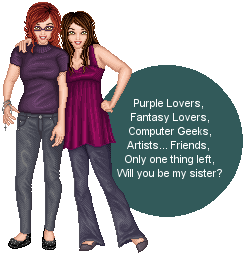 Dolls Adopted from Tonya
Here are a few dolls that I have adopted from Tonya's site. I ask that you please DO NOT adopt them from here.